The QUALITY of the products offered by Fastener Supply Company is only surpassed by the QUALITY of SERVICE that comes along with it.
When it comes to consistently high quality commercial/industrial fasteners, Fastener Supply Company stands above the competition. We place an emphasis on providing high quality products & services to our customers, resulting in long term relationships.
Our ISO 9001:2015 certification is an example of the proof of our commitment to excellence:
Strict QC programs at our suppliers (ISO & QS)
Certifications available, when requested at time of order
Lot number preservation
High strength fasteners are fully traceable
"In to stock" shipping for many customers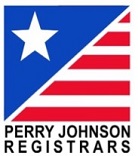 Our business is oriented towards large customers where we can tailor a program to meet their specific needs. No customer is forced into a "canned" approach. Each program is developed to ensure that the parts used by that customer will be in stock when needed, including non-standard items.
Fastener Supply Company currently services our customer base from 5 different locations. Our experience with branch operations would allow us to quickly establish additional locations, if conditions warrant, to serve distant plants.
What makes us "special, different and better" than others in the fastener supply industry? Our expertise is in working with engineers to identify the best and most cost-effective fastening solutions. Our experience and broad spectrum of product lines allows us to meet, and exceed, the needs of our customers for almost any type of fastener. A continual effort is made to ensure that the latest technologies in fasteners and assembly techniques are used. We work closely with technical field personnel from our vendors to make sure these critical goals are accomplished.